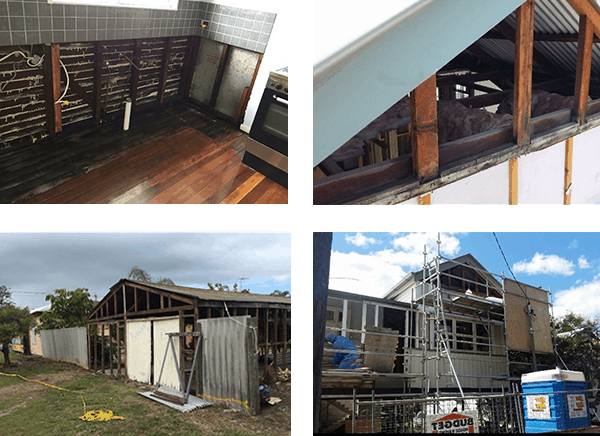 Rest assured, your asbestos problems are in the right hands for a guaranteed and cost efficient solution! We take pride in what we do, and we do it in the best way possible.
All open areas get closed off with thick plastic sheeting. Anything that comes out of the enclosure is double or triple wrapped and previously wet down, leaving no fibres left to become airborne. For your peace of mind, the whole asbestos area will be soaked in purple binder solution spray.
---
Our Guarantee:
We provide you with a 20 Year guarantee on all carpentry and asbestos removal work.
We also provide a 10 year roll on asbestos insurance policy! Please contact us for more information on this.
Asbestos Licence Number: 2312842