When you have identified an asbestos problem on your property, or if you want to move forward with renovation and construction in an area containing asbestos, you should seek assistance from a company with tested experience.
Asbestology has over 20 years of experience in asbestos removal and carpentry, so we are the ideal partners to help you with your needs. As a leading asbestos removal company, we offer quality service and don't cut corners like some others in our business, and we offer all of the licenses, certifications, and oversight required to complete a job properly.
Your job will be completed with a clearance inspection report certificate from an independent hygienist assessor, and all of the documentation needed to prove a thorough and finished job will be provided upon completion. We work hard to ensure that you can have confidence in the success of your project.
In your search for the most reliable and safest company, please consider us for your needs. For more information on the particulars of our service and what to expect, continue reading.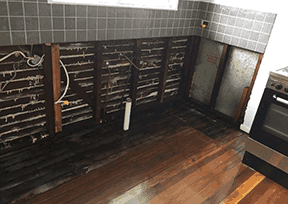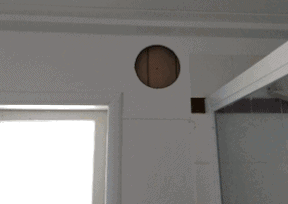 Having an asbestos problem means risking very serious illnesses if it is left unchecked, including various forms of cancer and even death. Seeking out an asbestos service is not an expense you can afford to go cheap on. A poor job means that you may still have issues that continue after the service is over.
Many companies in this business will offer cheap rates, but in return, you will receive cheap work. Asbestology is a company dedicated to providing the highest quality removal service. Our mission is to provide peace of mind to home and other property owners, so that they may feel safe from the dangers of asbestos.
As an example of our dedication to quality, here are some key steps we take to ensure safe and thorough removal:
All open areas are closed off with thick plastic sheeting
Anything that comes out of the enclosure is double or triple wrapped and previously wet down, leaving no fibres left to become airborne
Before we leave your property, and only after the independent hygienist assessor has approved the job, the whole asbestos area will be soaked in binder solution spray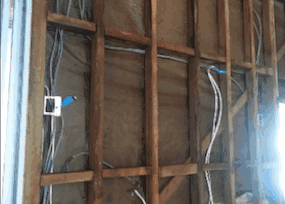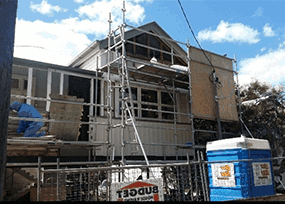 These steps are in place to maximize safety and efficiency during the removal process and to ensure lasting success when the job is done. We also frequently share updates during the job, so any questions you have about the progress of your job can be answered conveniently.
When the job is done, we will also promptly provide the relevant documentation and certificates, so that you have official proof of the completion of asbestos removal. Whether you are working on home renovation, or prepping a business office, being able to provide official recognition of service is great for peace of mind.
Past customers frequently praise our professional service and the quality of our work. We are known for our cleanliness, reliability, dedication to communication, and lasting results with our work. We take our role very seriously and move quickly to address your asbestos removal needs.
To see images of our past work, you can visit our gallery here. To read customer testimonials, you can visit our page here. For pricing information, and to receive a quote for your unique job, visit our pricing information page here.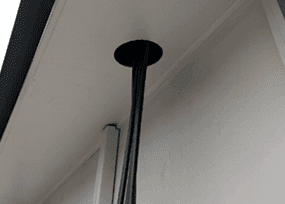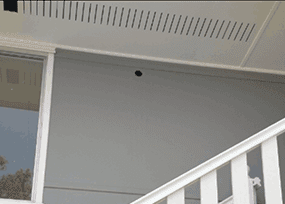 Don't take a chance on your health & safety. Give Asbestology a call to organise a quote and receive our triple customer service guarantee. We guarantee we will be on-time all the time, we'll do the job right the first time, and if there's an issue we'll ensure it's quickly addressed free of charge, so you may enjoy a stress-free customer experience.
More than just removing asbestos from your home or property when it becomes a problem, it is important to avoid creating a problem with poor construction management as well. When renovation work is being done in areas where asbestos may be present, you must utilize a service that can conduct this work safely.
At Asbestology, we are also a leader in asbestos hole cutting in Brisbane. When it comes to any asbestos penetration procedures, we should be first on your list if you are concerned with getting a thorough and quality job done.
A proper asbestos hole cutting plan is important because if handled incorrectly, you can introduce a much larger problem and find yourself needing more work and paying more money. We can help make sure any asbestos penetration procedures go smoothly.
We provide many services for asbestos hole cutting procedures:
Air Monitoring is included (for friable cuts only)
We can do hole cuts of all shapes and sizes
Insurances are available and we provide a clearance certificate upon completion
For more specific information regarding the needs for your unique job, contacting us will help us determine any extra steps or considerations we may need for your property. Some people may feel pressured if they haven't dealt with asbestos before, but our experience should help you feel like your situation is in good hands.
While the job is still ongoing, we emphasize frequent communication and will update you on how the process is going, and what you can expect moving forward. If there are any other ways we can accommodate you and make the process more convenient, we are always willing to listen and take them into consideration.
We have asbestos insurances available, and upon completion of work, we seal all penetrations, and then we will provide you with a clearance certificate document among all of your other paperwork. Asbestos removal is a serious job, and so we make sure that you can be as comfortable and confident as possible when the work is done.
Our service leaves a lasting impression on customers, and our business comes highly recommended. Our company has received numerous 5-star reviews, with many compliments on our prompt communication, thorough work, and being a pleasure to deal with.
To see images of our past work, you can visit our gallery here. To read customer testimonials, you can visit our page here. For pricing information, and to receive a quote for your unique job, visit our pricing information page here.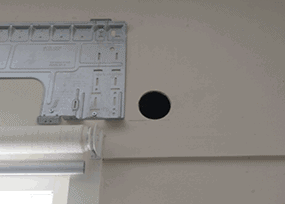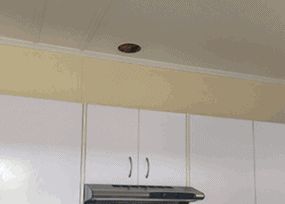 Asbestology is dedicated to providing you with a safe and hassle-free job. Our objective is to protect the health of you & your loved ones, as well as the environment, and we guarantee you will be satisfied with our services.
With cheaper and less reputable services, you can expect corners to be cut, and for work to not be properly certified. To help ensure peace of mind and legitimacy for our services, we will provide you with asbestos insurances and a clearance certificate upon completion of work.
Removal of asbestos is also time-sensitive and ignoring the problem for too long can mean exposing yourself to more health effects in the long run. We respond rapidly to any needs for service, so as soon as you recognise a problem or need assistance, do not hesitate to contact us.
We have over 20 years of experience with asbestos services & carpentry work! This means that we know of many different unique situations and problems. With asbestos removal, every property will require its own unique service, and so our knowledge is useful to adapt to whatever your needs may be. You can be confident using Asbestology with our triple guarantee:
An on time team that cares about you
Job done right the first time, with any issues sorted ASAP!
No Variation Charges when we do an onsite consultation
For more information about our qualifications, or to inquire about our services, please contact us.
Asbestos Licence Number: 2312842