Asbestos Removal Specialists Gold Coast
Professional

Asbestos Services
Residential, industrial & commercial asbestos removal, disposal and testing services, Gold Coast and surrounding areas.
The team you can trust for
Gold Coast Removal Services
Asbestology are the team you can rely on for Gold Coast Asbestos removal services. With over 2 decades of experience and a dedicated team for quality-control, our asbestos services and carpentry workmanship are fully insured and of premium quality. We are committed to providing a stress-free, safe, and fully compliant service, every time.
We have been providing asbestos services for over 20 years. We were there when governments introduced asbestos legislation and have been leading the charge for safe asbestos removal, disposal and testing services ever since. With over 16 asbestos specialists, 1714 completed jobs and counting, we are the award-winning Gold Coast asbestos services company you can trust to get the job done right.
Our asbestos service work is all guaranteed for 20 years. We provide you with all the asbestos insurance needed and clearance certification upon completion.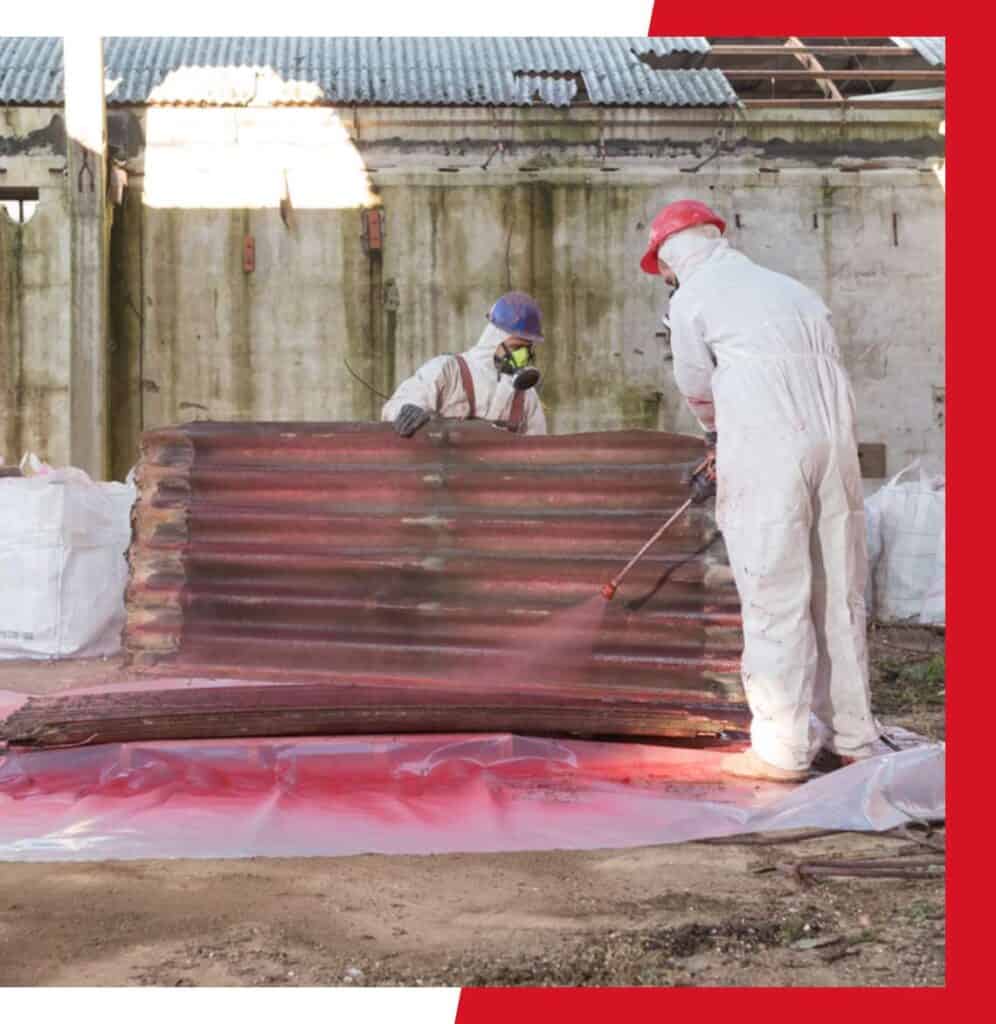 Our Industrial, Commercial & Residential Gold Coast Asbestos Services

Gold Coast Asbestos Removal
We provide domestic, industrial and commercial asbestos removal services in the Gold Coast and surrounding areas. With over 20 years of experience, we remove asbestos from vinyl, floor tiles, ceilings, fences, wall sheeting, roofing and just about anywhere else.

Asbestos Disposal Gold Coast
Offering safe disposal services everywhere on the Gold Coast, we can make sure the job gets done correctly. We supply EPA waste tracking receipts if you need them and are experienced in the higher level of management required to ensure minimal impact to your health and environment.

Asbestos Testing Services
Our rapid Asbestos tests from NATA approved labs can identify asbestos on your property with no fuss. We provide testing right across the Gold Coast.

As asbestos was once a very widely used construction material, asbestos can be anywhere without you being aware. More common than people generally believe, asbestos can be in as many as ⅓ of all homes in Australia, and is often used in the manufacturing of carpet underlays, vinyl tiles, walls, floor, ceilings, eaves/soffits as well as roofing materials. We highly recommend professional asbestos testing if you are unsure whether asbestos is present within your property, especially if you plan to undertake construction, remodelling or renovation works.

Gold Coast Asbestos Reports and Audits
We offer detailed asbestos reporting and auditing services that cover all Gold Coast asbestos compliance standards. We will attend your site at any location on the Gold Coast, and check if there is asbestos containing material present.

Our detailed reports include documented photos of affected areas, collections from each room and NATA approved laboratory asbestos tests confirming the asbestos results, including which type of asbestos is present. Our Gold Coast asbestos reports are delivered within a few days and include a full laboratory report.

Asbestos Inspections
We provide industry-leading asbestos inspection services. We can inspect and identify suspected or confirmed asbestos in commercial, industrial or residential sites.

Asbestos hole cutting
We are the Gold Coast's asbestos hole cutting experts, following industry best practice to ensure the safety of you and all personnel who come to your site. If you need to drill into an asbestos-containing ceiling or wall, we are the people to call.

Demolition Services
We provide safe Gold Coast demolition services, providing safe, professional and efficient demolition services. As industry leaders in safe demolition, we have the experienced team with the right attitude to get the job done right. It's important to get a professional demolition service completed rather than a DIY job, because removing items and fixtures can pull out asbestos fibres which can be harmful to the environment and personnel present. We have all the accreditation and experience to get this done quickly, safely and above board.
Experienced in working with
all types of asbestos

on the Gold Coast
We are experienced in working with all types of asbestos, including all three of the most common types found in Australia:
Industrial, Commercial and Residential asbestos services

Commercial asbestos removal
Asbestos can be found in doors, ceiling cavities, water drainage, roofing, lifts, pipe lagging, fibro sheeting, and just about anywhere else in commercial buildings. If your building was erected prior to 2003, it is very likely that asbestos will be present. Asbestos is difficult to recognise, but our team are experts in asbestos inspections, audits, testing and reports and can safely remove and dispose of your asbestos.

Industrial asbestos removal & disposal Gold Coast
Our team of trained and experienced professionals are fully certified in the testing, investigation, safe removal, and disposal of asbestos from industrial buildings. With certifications upon completion, full reports and compliant services in line with asbestos safety regulations, we can take care of your industrial asbestos needs, anywhere in the Gold Coast, with fast turnaround times to suit your deadlines and a thorough, safe service every time.

Residential asbestos services
Homes built before 2003 are likely to contain asbestos, and it is highly recommended to undertake asbestos inspection and testing before any works are done. At Asbestology, we care about keeping you and your loved ones safe and healthy, and provide fully certified, safety-compliant asbestos services.
Gold Coast Carpentry Services
In addition to our asbestos services, we have almost twenty years of carpentry experience.
Our team of tradespeople are able to assist with almost any Gold Coast carpentry project, whether it be maintenance, decking or general carpentry services required.
Our Gold Coast carpentry and building services include:
Providing Asbestos Services to all parts of the
Gold Coast and surrounds
We are dedicated to providing high-quality, safe and compliant services every time. Our experienced team operates in all locations within the Gold Coast for residential, commercial, and industrial asbestos services and Gold Coast carpentry services.
Get in touch with our team today to get a free quote or book your service.